Greece Arcadia High School
Class Of 1978
Welcome to the Greece Arcadia High Class Of 1978 web site.
Our 35th Reunion came and went fast...
For everyone who attended the event, we hope you had a great time!
For those who missed our 35th, make sure you update your contact information and we'll make sure you or notified of our next get together. (If there is enough interest, we may even put together a summer picnic together!)
To Current Class Members...
Remember to add greecearcadia78.com to your email software's "white list" or "safe senders list". This will insure you receive future messages sent from our website!
All our classmates can use this website absolutely FREE!
Ready to join? Go to "Classmate Profiles," click on your name, create a profile with as much or as little detail as you feel like giving, and that's it!

Are you a current or former Greece Arcadia School Teacher who's curious about how your over-achievers and slackers turned out?
Go to "Contact Us," send us an email, and we'll make you a guest too!
P.S.
Please let us know if you have any updated information we could use for any of our classmates.
35th Reunion pictures coming soon!
Art Parker created a great cheat sheet for our reunion picture! Not that anyone needs it.
Ya, right.
View and Download Reunion Pictures:
Click Here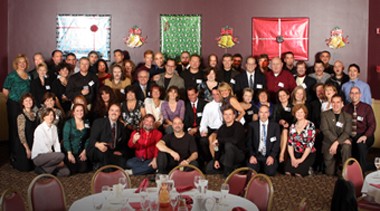 More Pictures from the Reunion:
Sue Miller (Rader) took some great pictures...
View Pictures
PS.
We've just added a threaded "Class Forums" with a bunch of topics.
Join in and get these boards active!